AIRomantic Incense Burner Package
Regular price
$174.00 USD
Sale price
$99.00 USD
Unit price
per
Sale
Sold out
---
The AIRomantic Incense Burner will clear & revitalize your surroundings as you bring an air of inspiration to your work or creative space.  Transform your personal space with your personal fragrance infusion!
This is a discreet way to personally enjoy your fine incense & rare fragrances. A perfect tool for incense connoisseurs for daily or ritual enjoyment of rare incense, precious woods & resins without combustion. 
Designed to conserve your precious aromatics & agarwoods, our patented technology heats and & the screen in 3-5 seconds, while unlocking full fragrance within your personal space. As a gesture of self-love or to cultivate romance, share your AIRomantic fragrance to ignite the spirit & excite the senses.
Power source included with an adjustable temperature dial to heat & unlock the true essence of fine incense with no charcoal, no smoke & no harsh fumes.  
Your AIRomatic Incense Burner Package includes:
One (1) AIRomantic Incense Burner
One (1) Power Adapter 2.1 including Wall Plug
One (1) Cleaning Brush 
One (1) Brass Spoon
Foils
Tweezers
*NOTE: This is NOT a Launch Box. This Incense Burner vaporizes incense, woods & resin for external fragrance enjoyment ONLY.  This is NOT an inhalation vaporizer.* 
RECOMMENDATION: We've found Mermade Magickal Arts to be the finest source of mystical and ancient fragrances. Transport to another realm & infuse your space with aromatic delight. Consciously Crafted Natural incense & Artisan Perfume since 1984.  Mermade Magickal Arts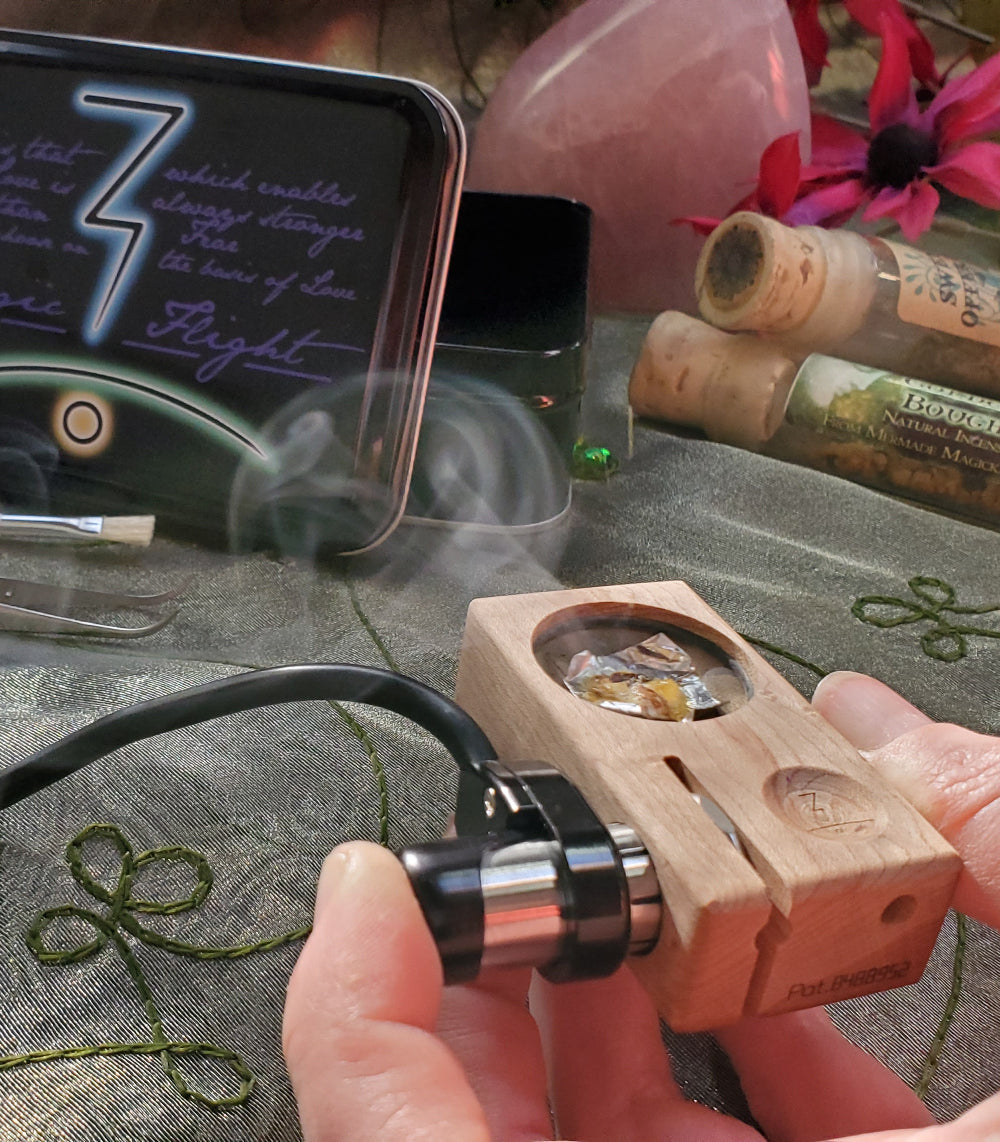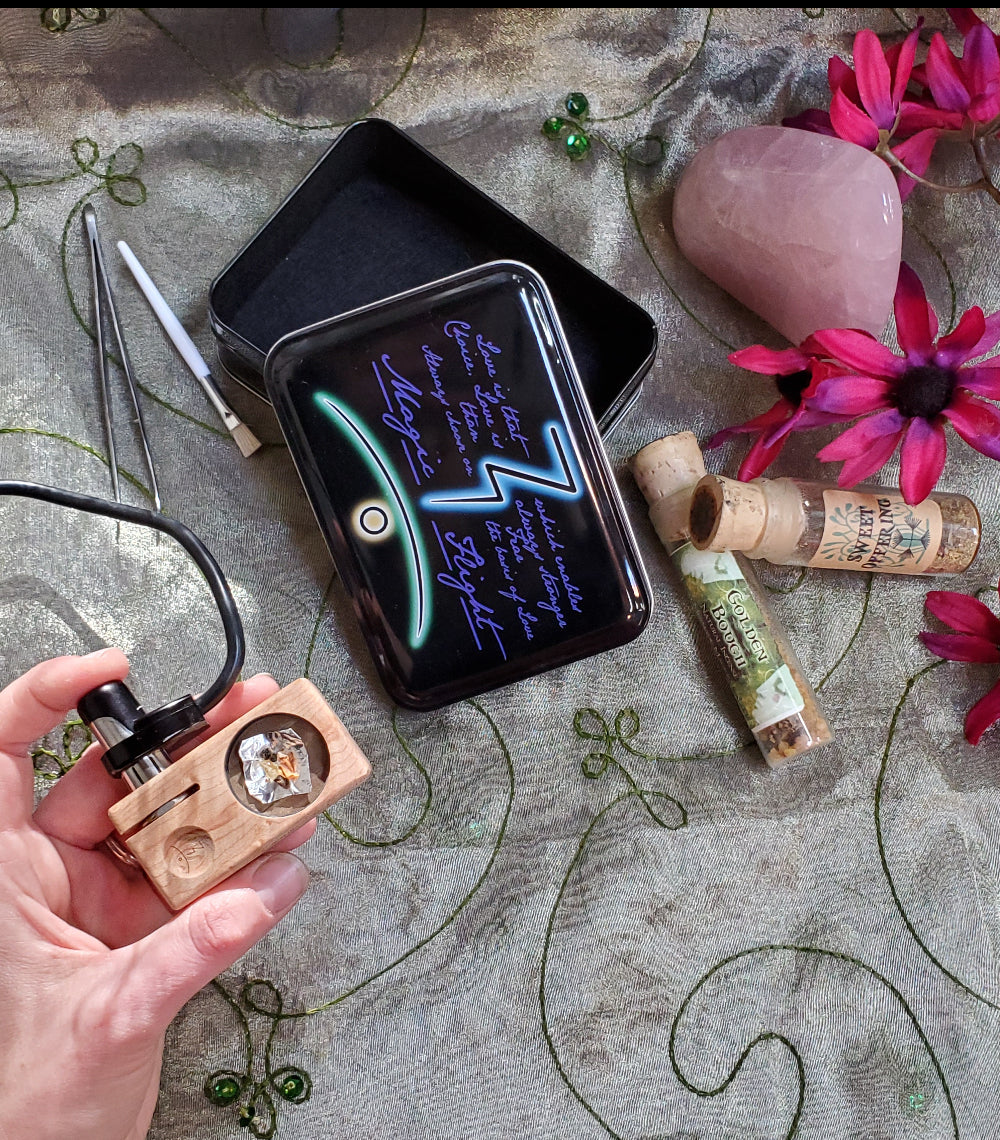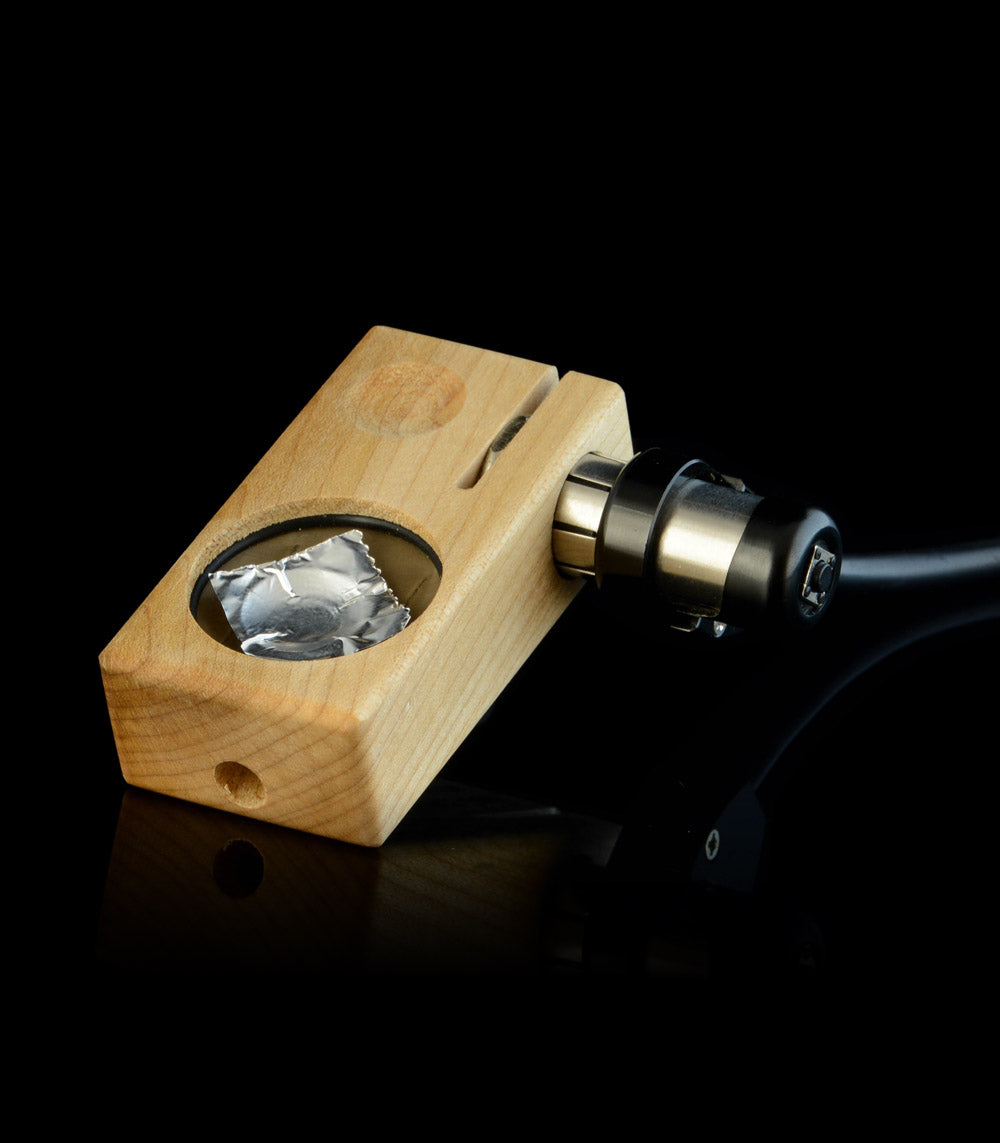 For Concentrates
A superior device designed to efficiently extract the robust essence of resins, wax, shatter, badder, or hash in a flash.
Patented Technology
Reaches max temp instantly. Rugged & reliable! No electronic circuitry. No internal moving parts.
Easy to Use
Swivel the magnification lens lid open, apply concentrate to screen, pop in your power source to LAUNCH.
External Power Source
Choose your own adventure! Three convenient options for at-home, on-the-go or ANYWHERE.
Modular Gear
Customize with multiple accessories. We recommend your favorite BUBBLER filtration option.
Economical
Ultra efficient extraction. Built-to-last. Replacement screen restores device to original functionality.
Organic Materials
Solid wood & pure stainless steel. Topped with brass fittings & glass lens. Finished with food-grade mineral oil or India ink.
Exceptional Craftsmanship
100% produced in-house with LOVE & meticulous care by skilled local artisans in San Diego, USA.
Solid hardwood construction
Replaceable stainless steel screen
Features brass fittings
Optical-grade magnification lens
No solder or heavy metal
No electronic circuitry
No cartridges or additives
Side chamber for external power supply