Tree of Life with Lanyard
Regular price
$129.00 USD
Regular price
$183.00 USD
Sale price
$129.00 USD
Unit price
per
Sale
Sold out
---
The Tree of Life Launch Box sacred geometry is derived from Kabbalah, a mystical faction of Judaism, & represents the process by which the universe was created & humankind's place within it. The Tree of Life, in addition to the eleven aspects of spirituality, applies to the Self. As we consciously absorb the infinite energy of the universe we channel it into our own finite physical reality. When one experiences this condensed energy, he or she is able to transform from a subconscious human to a fully realized state of Higher Self.

Featuring a resurrected Magic Flight lid design, these Maple delights are available only while supplies last. Ships with a Lanyard Pulley Clip for use on the go! 
For the perfect LAUNCH, use the Finishing Grinder for an ultra-fine grind. Maximize your yield & save money!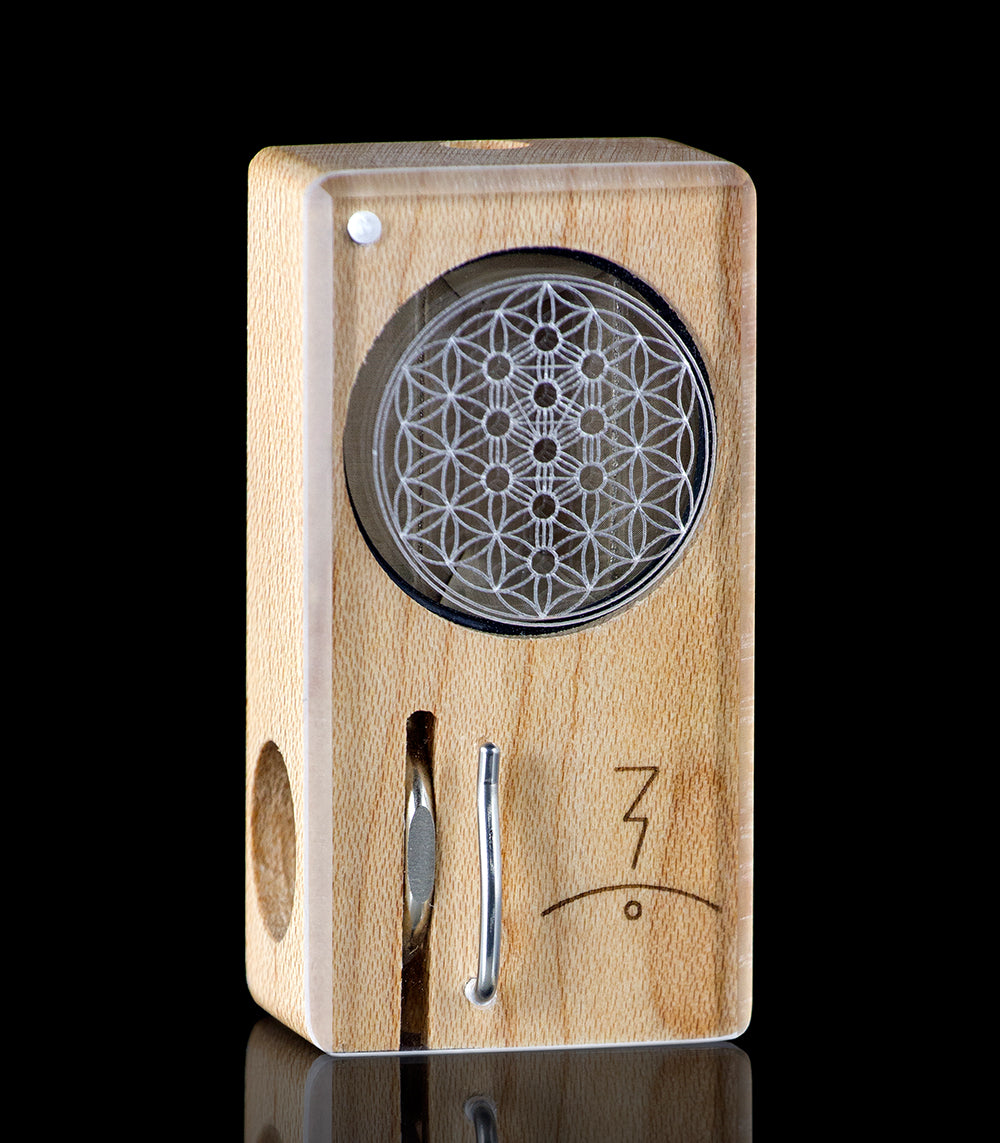 For Concentrates
A superior device designed to efficiently extract the robust essence of resins, wax, shatter, badder, or hash in a flash.
Patented Technology
Reaches max temp instantly. Rugged & reliable! No electronic circuitry. No internal moving parts.
Easy to Use
Swivel the magnification lens lid open, apply concentrate to screen, pop in your power source to LAUNCH.
External Power Source
Choose your own adventure! Three convenient options for at-home, on-the-go or ANYWHERE.
Modular Gear
Customize with multiple accessories. We recommend your favorite BUBBLER filtration option.
Economical
Ultra efficient extraction. Built-to-last. Replacement screen restores device to original functionality.
Organic Materials
Solid wood & pure stainless steel. Topped with brass fittings & glass lens. Finished with food-grade mineral oil or India ink.
Exceptional Craftsmanship
100% produced in-house with LOVE & meticulous care by skilled local artisans in San Diego, USA.
Solid hardwood construction
Replaceable stainless steel screen
Features brass fittings
Optical-grade magnification lens
No solder or heavy metal
No electronic circuitry
No cartridges or additives
Side chamber for external power supply